---
BITE NWA: A Community Experience in Every Sense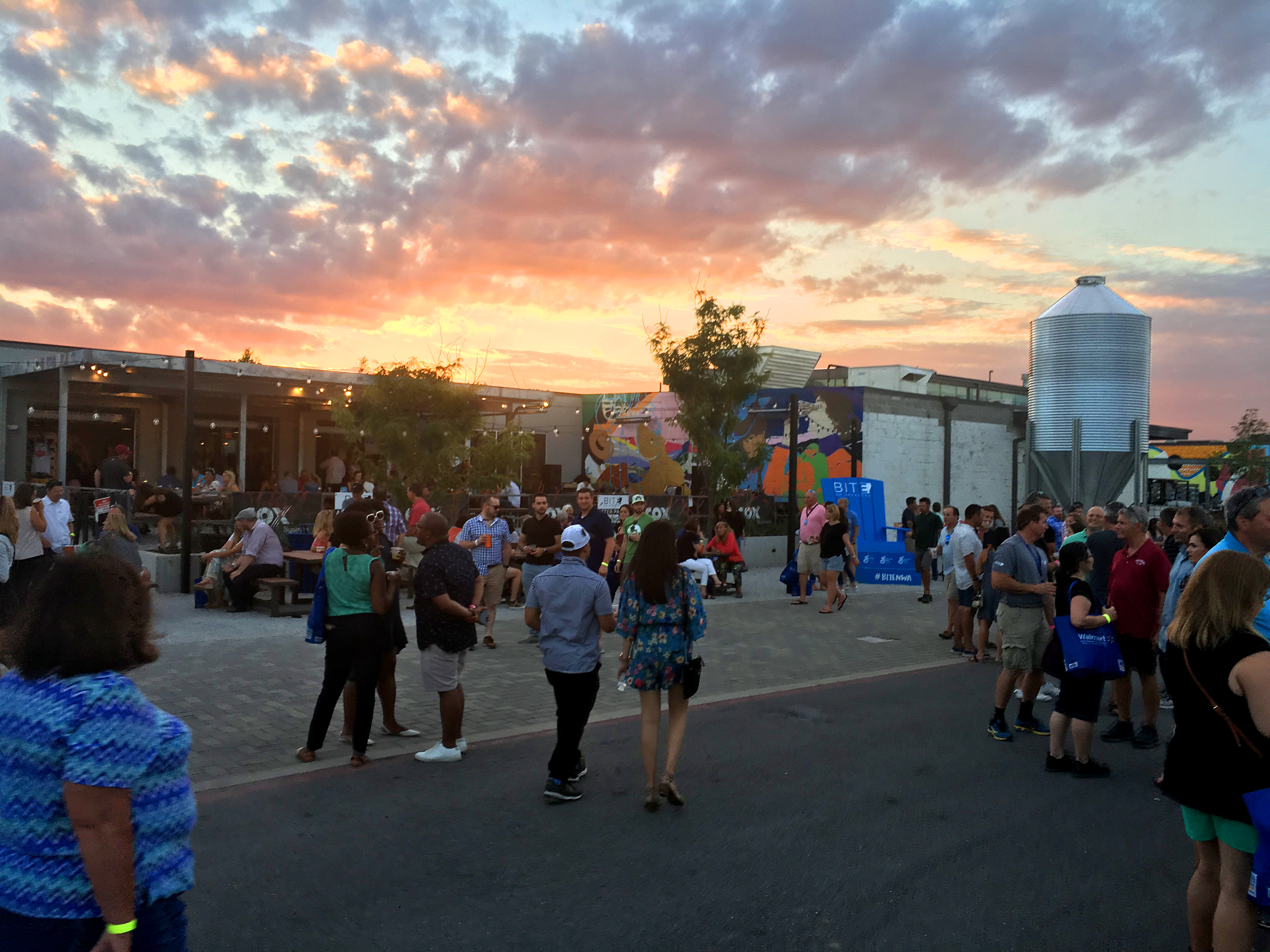 If eating well is truly a form of self-discovery, then attending BITE NWA is the equivalent of embarking on a three-week solo backpacking trip through the French Alps—it's a journey, not only in coming to know oneself better through food, but in gaining an understanding of the purpose in bringing a community together around the same table.
The three-day food and drink festival is a rare type of event in Northwest Arkansas, designed to highlight extraordinary local cuisine, craft beers, musicians and the culture on display here.
The name BITE is a fitting one.  The dishes and drinks, each individually portioned, make for myriad bites and several sips, but when taken together, it's hard to leave hungry.  Each night presented something new, not just in terms of food or beer, but in terms of available experiences.
Night One: BITE Spark           
The first night of BITE NWA, aptly entitled Spark, began with a test.  It was raining with insistence, and despite the rain, Northwest Arkansas residents proved unquestionably that we have an appreciation for the finer things, and a taste for adventure.
Spark was focused on featuring cuisines from around the world, inspired by Walmart's international reach, and aiming to light new fires for food from diverse places.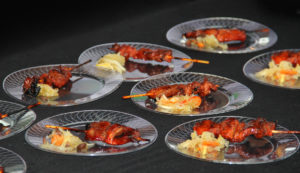 Though there were several successes in that regard, none stood out more than South Market's impending tenant, Kalye Manila. Their Filipino-style Chicken BBQ kabob served with pickled green papaya was a true treat, as it was so full of flavor and each complimented the other extraordinarily.
But if the first night of BITE NWA Sparked one thing above all else, it was the sense of community on display in Northwest Arkansas.
In the Cox Sponsor Lounge on the patio of Bike Rack Brewing Co., I was able to meet some of the people who are driving the 8th Street Market experience at large.  They spoke to the community nature of the venue itself, and how the tenants that make up the core 8th Street experience are exemplary of an event like BITE—focused on the creation of community through awesome food and cold drinks (or hot ones in some spaces).
"The concept of a community space is what brought us all here in the first place," said Daniel Hintz of Velocity Group, one of the developers of 8th Street Market. "The whole point of what we're doing in this downtown is creating a community of intention—it's about friends and family, and this is that mission manifest."
Paul Esterer is the president of Newmark Moses Tucker Partners, and he said the entire space was key in proctoring an event like BITE.
"It's very authentic, and I think this building was a part of making this area," Esterer said. "From the cool architecture, to the story of the tenants, a community effort is really what made the market."
If the entire evening, or in fact more of the spirit of our town could be summed up in one quote, it may be from a new friend. Alex Keirn is the general manager at Yeyo's: El Alma de Mexico, and he put it pretty simply:
"If we can help other people out, we're going to."
Night Two: BITE Discover
The second night of BITE was named as aptly as the first.
It was about discovery, introduced in food and drink.  Not to hurt anyone's feelings, but for the foodies of the town, this was the night to make an appearance. It was a true sensory experience, and there are few better ways to spend an evening than broadening one's horizons through taste alone.
 "The whole point of what we're doing in this downtown is creating a community of intention—it's about friends and family, and this is that mission manifest."
There was a mass of food consumed, and to pick a single dish as my number one would be nearly impossible. I learned that I like food too much to be critical of it—everything I tried neared the top of my list, like one of those smart kids in grade school who wanted to be a mathematician between noon and one but had switched to authorship the moment the teacher began reading from 'The Phantom Tollbooth.'
With that point made, here are my honorable mentions, from someone who liked everything:
– Chef Christina's Honey Butter Fried Chicken: Read the name again. Now imagine the chicken, golden brown, with a touch of spiciness offset by a big ole chunk of honey butter. Take me back.
– The Entire Inside of Brightwater: Though this may sound too far-reaching, the entire inside of Brightwater: A Center for the Study of Food was packed full of excellence. See a single super-rare piece of perfectly prepared steak, a sea-salt and cacao coin from our friends at Markham & Fitz, or an andouille sausage that could have come straight from the bayou or even from France before that.
– Preacher's Son: Chef Matthew Cooper is well-known in and around Bentonville, meaning he had a reputation to uphold. Well, it was upheld and perhaps expanded on with the restaurant's offering of duck breast with a blueberry confit, which was a thoughtful take on a bird that some have called hard to get right.
Night Three: Fewer Bites, but So Much Beer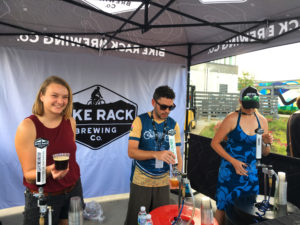 Beer is a bonding agent nearly unrivaled in the modern world, and night three of BITE showed beer in its best light: Local, well-conceived, flavorful, and plentiful.
The hometown teams made standout appearances, where Bike Rack Brewing Co. and Fossil Cove each had several of their best beers on hand and quite cold.  Bike Rack Brewing Co.'s Slaughter Pen IPA pays homage to Bentonville's humblest mountain biking beginnings, and is also one of the most flavorful, easy to drink IPA's coming out of any brewery, anywhere.
Fossil Cove displayed its newly-revived summer selection in The Whizzle, a white IPA that has a bit of a fruity hint and is almost as easy to drink as the Slaughter Pen.  But while we're on the topic of excellent IPA's and Fossil Cove, don't miss the IPA #3, which is on tap year-round in the Fayetteville-based business' tasting room.
In Summation
BITE NWA is a perfect three day picture of what makes this little corner of the state so extraordinary. Driven by community, fueled by food, and brought full circle by beer, BITE proves the power in togetherness, education and a willingness to step outside of your comfort zone.
Recommended Posts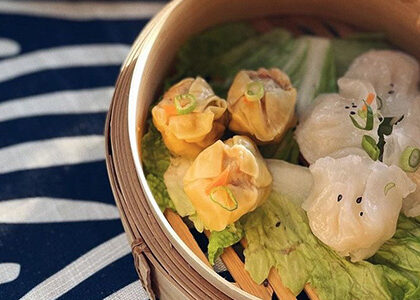 January 21, 2021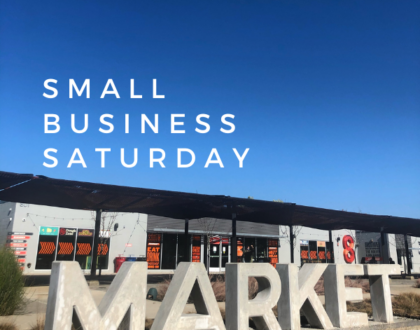 November 25, 2020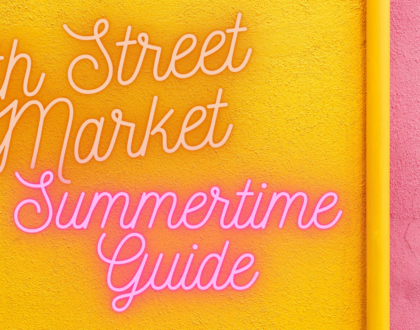 August 04, 2020