---
South Market to Open in 8th Street Market, Bringing Exciting New Flavors and Food Options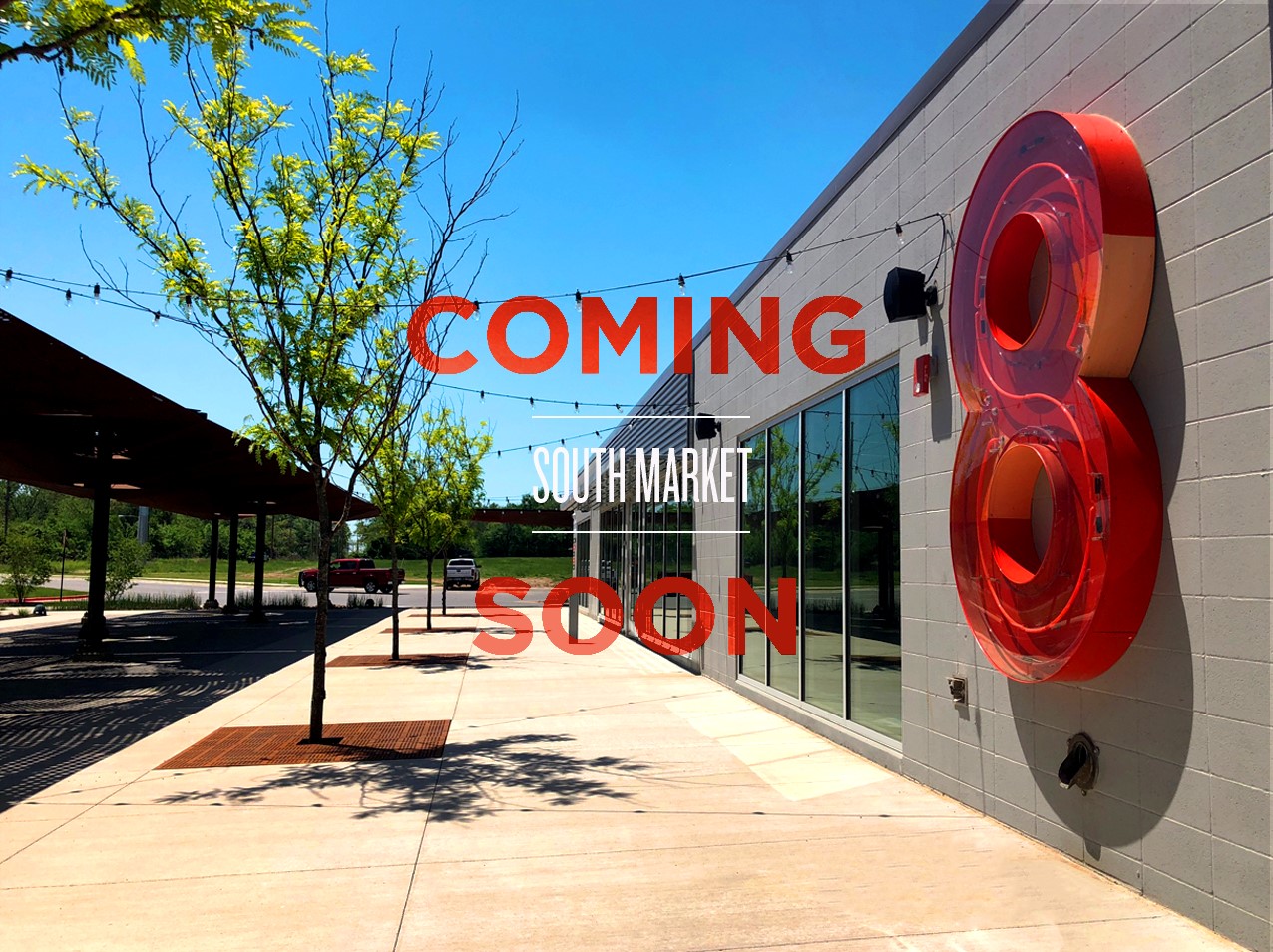 UPDATE: South Market is open for business! CLICK HERE to see operating hours, and the offerings of each vendor!
At the core of the 8th Street Market is our love of food. We believe food can foster kindness and community, and we've seen it do so here already. But we have big news, and it's about more food.
Coming this summer, the evolution of the 8th Street Market will continue with the introduction of the South Market—Bentonville's newest culinary destination.
Located on the south side of the 8th Street Market, South Market will house five local food vendors, whose diverse offerings and commitment to locally-produced culinary experiences are only going to increase the level of excellence being offered here.
Daniel Hintz, who works with 8th Street Market, said the addition of South Market is yet another step forward in the movement to bring unique food experiences to the community.
"The consistent vision of 8th Street Market has been the cultivation and strengthening of our food system," Hintz said.  "The addition of South Market, featuring a variety of different points of view on food, is an integrated part of an overall experience that focuses on supporting and enhancing the food and culinary scene here in Bentonville."
At this point, you probably still have one big question: What kind of food are we getting? It's a fair question, and the answers are sure to excite.  Like the lineup for a music festival that's too good to pick just one, here are your headliners in no particular order:
Kalye Manila: Tradition and authenticity are bringing Filipino food to NWA.
The team behind the creation of Kalye Manila became friends while working together in IT in Northwest Arkansas. They discovered their shared passion for food, and are now business partners, set to bring the flavors of The Philippines to South Market. The group describes Filipino cuisine as a mixture of different cultures, with Chinese, Malaysian, Spanish and Indian influences.
The owners of Kalye Manila created the concept as a way to share their own culture with the town they've come to love. Menu items will include authentic Filipino dishes such as Lumpia, Adobo, Sisig, Beef Tapa, Bagnet and Pinoy-style Pork Barbeque.
Sweet Freedom Cheese: Carefully curated, artfully crafted cheese and charcuterie.
The South Market will be home to Sweet Freedom Cheese, Arkansas' only independent, cut-to-order cheese shop.  Founded by cheese professional, Jessica Keahey, Sweet Freedom Cheese will source a continually-evolving selection of artisan cheese and cured meats from both domestic and international producers.
Keahey, who has a master's degree in engineering, says the art of cheese-making fuses her love of food with her love of learning, especially as it relates to the science of cheese. As part of her research to open the shop, she studied extensively with artisans around the country, learning all she could about sourcing and producing fine cheeses.
The shop will feature a wide selection of unique artisan cheeses, as well as charcuterie, wine, bread, specialty grocery items, and cheese-centric prepared foods. Keahey also plans to expand her cheese education classes with more in-depth tastings, events, and lectures in addition to providing cheese-making supplies and support.
La Fonda: Colombian street food to carry on a family tradition.
With the opening of La Fonda, the Trejos family and the Galdamez family will bring traditional Colombian street food to South Market, where they intend to keep the tradition of producing extraordinary culinary experiences alive in Northwest Arkansas.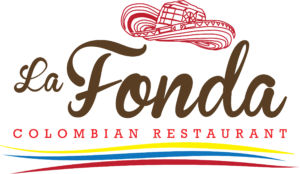 Colombia has a rich tradition of varied dishes, and the foods La Fonda plans to offer uphold the diverse tastes and styles the nation is known for, while supporting Northwest Arkansas farmers as well.
The menu will feature items like arepas with shredded beef in creole sauce, plantain tostadas and empanadas.
Mai Papaya: A fresh take on the flavors of Southeast Asia.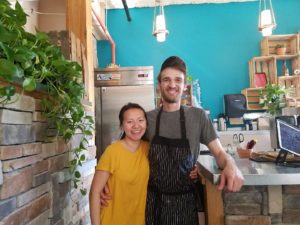 For Jaye Vang and Ben Parker, the owners of Prelude Breakfast Bar in Fayetteville, the decision to bring their newest concept, Mai Papaya, to South Market was an easy one. Mai Papaya will offer a fresh take on the unique cuisine of Southeast Asia, inspired by Vang's own culture, Hmong.
Vang said she was most excited about the opportunity to show the Northwest Arkansas food scene a new side of Southeast Asian cuisine."8th Street Market is such a collaborative space," Vang said.  "To be able to bring my kids here, hang out, it's exciting to finally have a market destination where you can try something new and have a great experience."
The menu will feature food prepared with locally-grown ingredients, including Vang's signature dish, Papaya Salad.
Pure Joy Ice Cream: Where the happiness of ice cream meets the excitement of invention.
Pure Joy Ice Cream is based in Siloam Springs, but will be operating a classic ice cream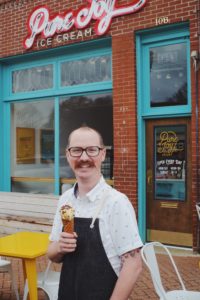 cart out of the South Market. The shop is known throughout Northwest Arkansas for its commitment to unique and pure ingredients, producing ice cream that far exceeds the ordinary.
Owner Matt Feyerabend said he was excited to bring Pure Joy to South Market, where the culinary, art and small business culture is both authentic and thriving.
Menu items will include a variety of ice cream flavors, as well as homemade waffle cones and custom toppings, like bourbon butter caramel and candied peanuts. The shop refers to its toppings as "gravel and sauce," so don't be caught off guard if you're asked to pick out either—it'll be worth it.
The Rest of What's Worth Knowing
Downtown Bentonville Inc. also announced a Wednesday evening Farmer's Market at The Vine, located near the entrance to South Market.  The Farmer's Market will showcase local farmers and artisans, offering produce, flowers and more.  The Farmer's Market will run from June 6 to October 3, every Wednesday from 3:00 p.m. until 7:00 p.m.
In addition to South Market, 8th Street Market is also happy to welcome 'The Holler: A Local Hangout,' opening this summer, where guests can play shuffleboard, or dig in on projects using specially built workspaces, all while enjoying a coffee bar and full food menu.  Additional businesses expected to open at 8th Street Market this year include Hillfolk, a textile studio, and Juice Palm, a juice and smoothie shop.
The South Market is under construction, and is projected to open on the south side of the 8th Street Market this summer, providing ever-more options to Bentonville's growing market district.
Recommended Posts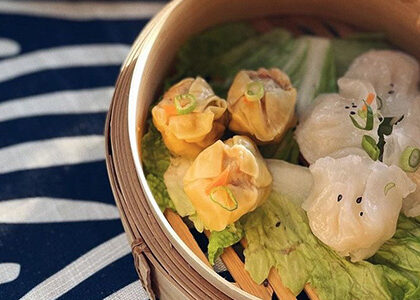 January 21, 2021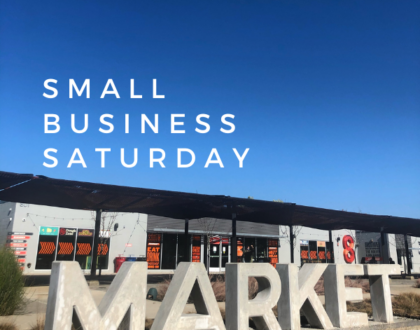 November 25, 2020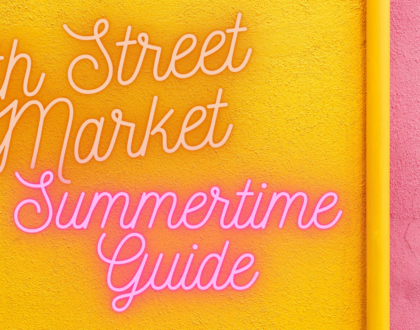 August 04, 2020